The manufacturer is responsible for the quality of the goods.
Complaints about the purchased spare parts can be submitted within 6 (six) months from the date of purchase due to a defect in the spare part that has occurred, only if it is installed by an authorized service.
Complaints about physical damage of goods caused by unprofessional handling will not be considered.
There is a warranty condition related to electronic devices or devices that have electronic components, which means that when submitting a complaint, in addition to the complained spare part, it is necessary to submit an Error Report printed from a diagnostic device, otherwise the complaint will be rejected as invalid.
We send fragile items by express mail exclusively with the agreement and responsibility of the customer, therefor in case of damage we do not receive complaints.
In order to submit a complaint, in addition to the spare part that is being complained about, it is necessary to enclose the Invoice and a correctly filled Complaint Report Form.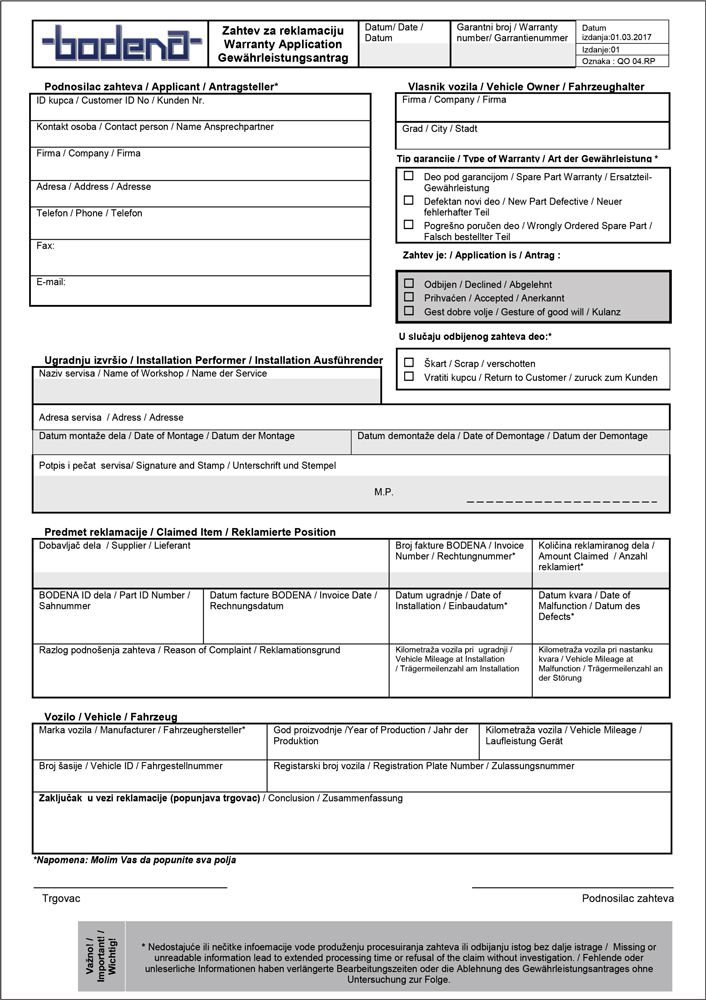 DOWNLOAD CLAIM FORM